PRESS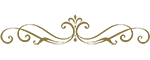 'SACRED FIRE' – COMMISSIONED BY HIS MAJESTY KING CHARLES III FOR THE CORONATION
RESONATE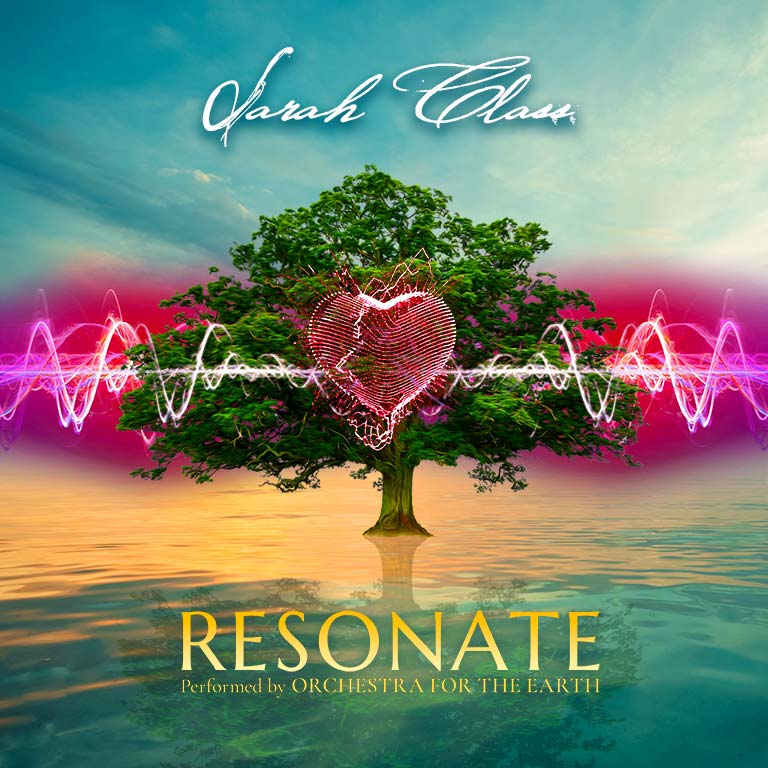 "Class's talent for affecting melody is proven in commissions for the World Land Trust and HRH the Prince of Wales's 'Terra Carta' project. From inspiring orchestral anthems to soulful solo piano, via a clutch of beautiful songs, this is a vivid and memorable collection"

Michael Beek, BBC Music Magazine
"Sarah's music brings nature to life, showcasing its beauty, uplifting our hearts and providing hope for a nature-rich future. Resonate is a perfect example of how music inspired by nature can lift our souls to a higher level, and it transports me on a journey through a wonderful world of interconnected species and places; ultimately settling on a very real sense of our place in our world."

Catherine Barnard, CEO World Land Trust
"Like the beautiful island from which she draws so much inspiration, Sarah Class's music possesses its own mysterious enchantment. Resonate displays her amazing versatility both as composer and performer and, with its deep sense of the unity of all life, is in tune with the natural world of which we are a part and the times in which we live."

Grahame Davies, Poet and Lyricist
RHYTHM OF THE EARTH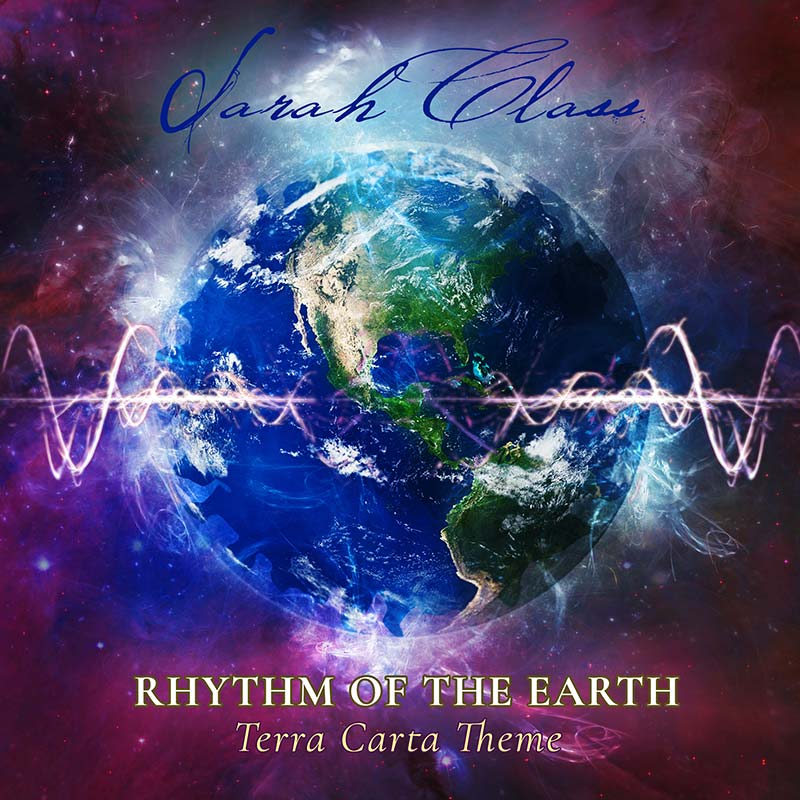 "Rhythm of the Earth is a beautifully orchestrated, uplifting anthem that conveys a sense of harmony, joy and hope. It's emotionally moving and somewhat epic, taking you along on a journey of your own imagining."

Dan Watt-Smith and Cat Fox-Kirk, Atomized TV for the Sustainable Markets Initiative
NATURAL HIGH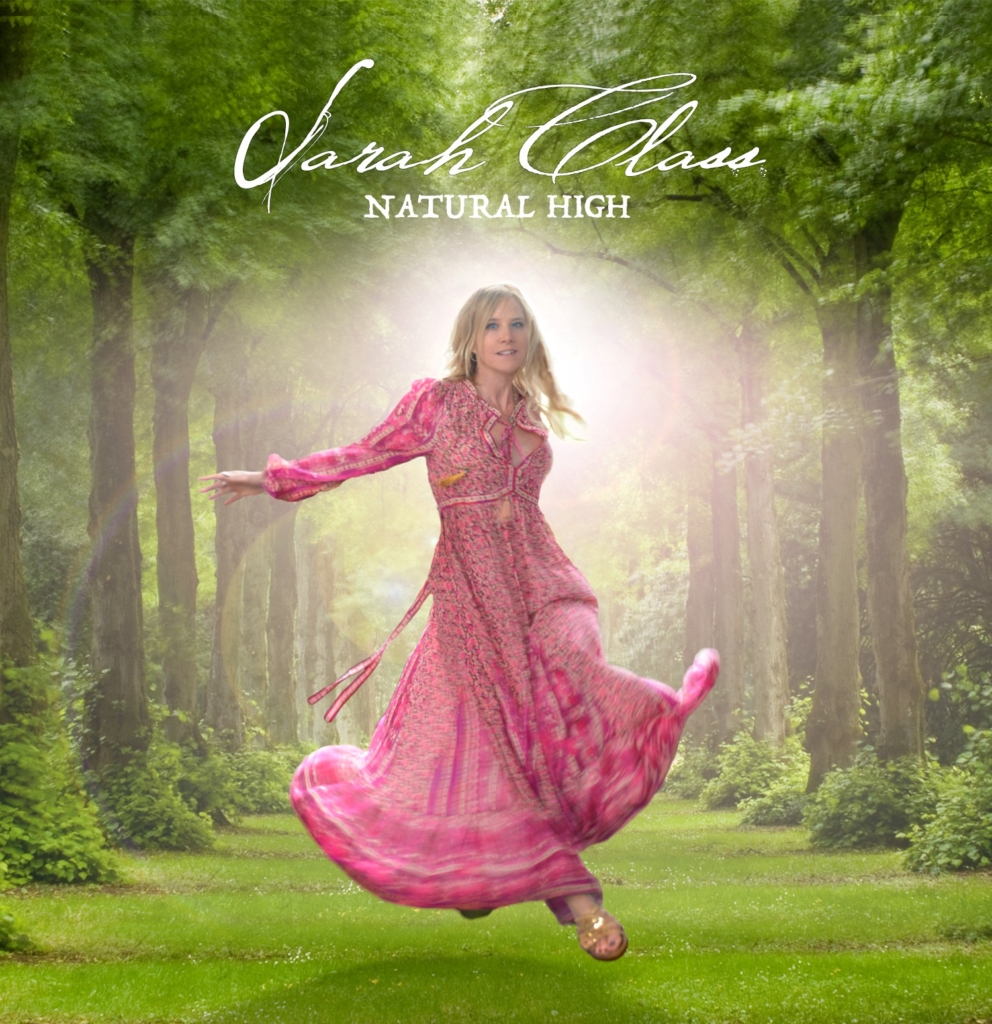 World Land Trust Epic Campaign : Music To #SAVE THE CHOCO RAINFOREST. Read more details here:
Read the inspirations behind Sarah's music in the Daily Mail's article We Made Our Dreams Come True.
Read the Isle of Wight County Press interview on Sarah's inspiration behind her new album Natural High: HERE:
Louder than the Music article on Natural High click here.
Glotime feature. Arts and Entertainment. Click here.
BBC Music Magazine Preview, Michael Beek
"Sarah Class is currently working on a new classical concept album called Natural High, which finds the British composer musing on Mother Nature in all her guises. It follows the recent release of a single and EP called Green Man, featuring Class on piano and guest vocals by the 2012 winner of BBC Radio 2 Chorister of the Year, Isaac Waddington. The album will be released in the coming months."
GREEN MAN (from Natural High)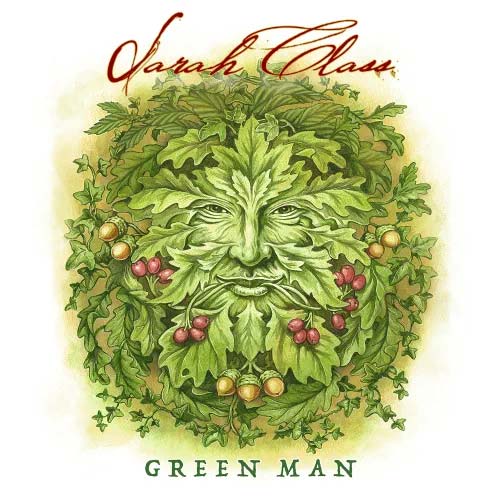 Read Sarah's interview with Classical Crossover Magazine
Read the latest interview with The Shortlisted magazine.
"the best music decision I've made this month"

Editor of The Shortlisted
Please click here for the full interview: Interview with Sarah Class – The Shortlisted
Watch Sarah's interview with Ethical Headonist Magazine. Teaser: Sarah talks about Sir George Martin
Click here to hear Sarah's interview on Green Man and other musical inspirations with Music Promotions: Interview with Music Promotions
PRS for Music has revealed a list of 100 of the most successful and influential female songwriters and composers in the UK in its PRS 100 Women Changing Music chart. Read the full article here.
"Her music is as breathtakingly beautiful as the images it was written to accompany. "
Sheena Grant finds out what inspires composer Sarah Class, read the full article here
BROTHERS IN THE WIND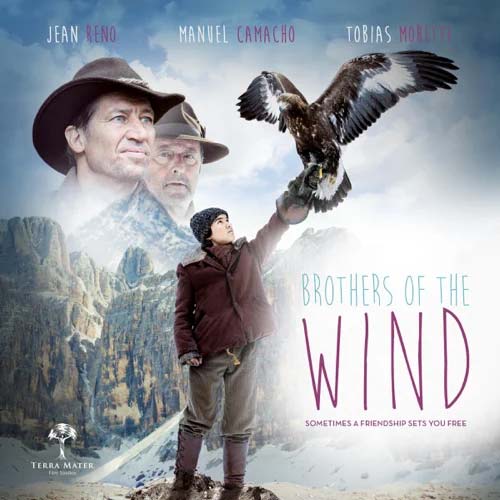 "Sarah Class' 'Brothers of the Wind' is a gorgeous, lyrical work with beautiful orchestrations. It's a proper story-telling score; and Class certainly lives up to any expectations. It's powerful through its composition, but it's never loud and it never rushes. A very mature and confident work that comes highly recommended."

Peter Simons, Synchrotones' Soundtrack Reviews
UNITY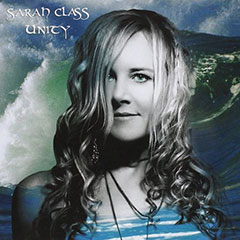 "One of the most beautifully entrancing records I've listened to this year."

Alan Cackett, Americana, Roots, Country & Bluegrass Music
Read the full review
"Unity is utterly adorable…..file under CLASS"

Maverick Magazine
BBC AFRICA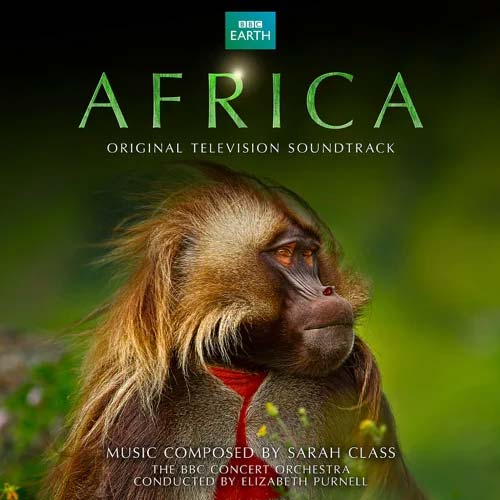 "The score for AFRICA is as imposing as the series and as varied and beautiful as the continent, it is a soundtrack that I urge you to add to your collection, because if you do not you will be missing out on some of the most gracious and inspiring music that I have heard in a long while…."

BBC Africa: Movie Music International by John Mansell
"The score for the series is as diverse and as epic as the film and the continent of Africa itself, it is full of drama, overflowing with rich and gracious themes and brimming with emotion and poignant musical moments which tug at the heartstrings, evoke concern, frustration and also have a sound that gives the viewer hope for the future of Africa."

BBC Africa : Film Music Reviews
"Class makes great use of female vocals, both choral and solo, which lends Africa an ethereal feel, as heard in 'The Desert Victor' and 'Fairy Circles'. It's a really great touch and utterly beautiful at times, especially in the heavenly vein of 'Under The Stars', which is frankly just amazing, especially with the inspirational string writing in its climax."

BBC Africa, Lost in the Multiplex by Charlie Brigden
"It's hard to come up with more superlatives for this album really, it's just that good. Magnificent, majestic, emotional, and with a powerful finale."

BBC Africa, Lost in the Multiplex by Charlie Brigde
A NEW DAWN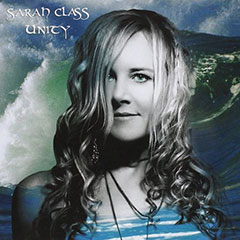 "This is a big talent just waiting to be discovered on the mainstream music scene".. "this refreshing musical offering will have you wanting more.

If you want to hear an amazing new voice on the music scene without all the glamour of a Gaga or the safetynet of a five girl band, then listen to the new EP by Sarah Class out on February 18."

Somerset County Gazette
"EQUAL parts beauty, creativity and emotionally-driven talent, Sarah Class paints a beautiful picture of loves gained and lost, introducing layers of glorious creativity to songs that are easy to listen to and extremely interesting throughout. Previously a successful classical musician, Sarah makes her debut with sophistication and style that's simply mesmerising. A New Dawn encompasses everything that's great about female artists in today's industry and, at the same time, establishes Sarah as a truly pioneering artist in her field. This is a release that shouldn't be missed under any circumstances!

Selby Times
"A New Dawn "This should stand time's test, and then some." "Sarah Class' critically acclaimed and award winning classical compositions, which include work alongside the choral group Cantamus, can explain why much of this disc is as ethereal as it is earthy. As such it stands head and shoulders above the average, twee 'girl and guitar' formula now so tried and tested."

Martin Guttridge-Hewitt – Click Music
"…."A rare elegance.."…….."dreamy vocals"……it retains a fresh sensibility and is lyrically evocative through tracks including Northern Shore and A Golden Leaf Fell. A New Dawn is a charming new album, perfect for the last of the summer sun"."

Bridgewater Mercury
"Ones to Watch Sarah Class was nominated at the 2002 Brits for Best Classical Album with the vocal group Cantamus. Her new mini-album A New Dawn (Glorious Technicolour Records) is a more folk-orientated affair with strong echoes of Kirsty MacColl and Simon and Garfunkel"

Choice Magazine
AURORA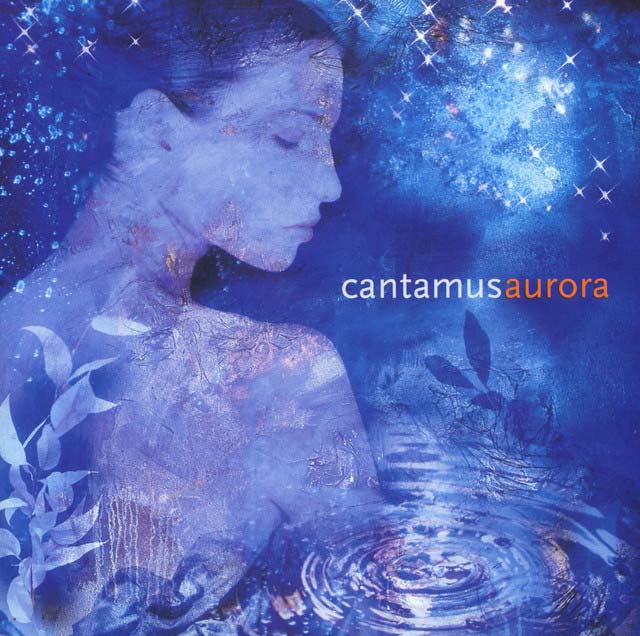 " Sarah Class is one of Britain's brightest young musical stars. Her style is both hauntingly ethereal and sensual, mingling folky influences and a powerfully romantic blend of orchestral and electronic sonorities….."

HMV Classical Reviews Magazine
"Talented composer/songwriter Sarah Class is one of Britains brightest young musical stars. At such an early age, she has already worked on a host of film and television projects, here and in the US, having been nurtured by legendry producer George Martin. Class spent her childhood soaking up a myriad of creative influences, from Mozart to John Lennon, and her work combines a unique mix of classical music and modern jazz. Look out for her latest album, Aurora..one of the most promising spring releases."

Company Magazine FACE TO WATCH Reviewer: Jamie Crick
"Here they sing a track from their new album Aurora – already seven weeks in the classical Top Five – composed by Sarah Class, one of Britain's freshest writers, making her name in a raft of film and TV projects at home and in the USA….Expect to see the girls at next year's Classical BRIT Awards, in serious contention with this ethereal blend of voice and rhythm."

Classic FM Magazine BRIT Award Special Edition – NEW BRITISH STARS Review: Lucy Hall
"When I first heard Cantamus "Aurora" on the radio, I couldn't order it quick enough!. It is simply the most beautiful music that I have heard for a very long time. Certain tracks can even bring tears to my eyes. If you only want to buy one Classic Music album this year, this is it!"

Reviewer: John Till