Sir George Martin ~ A Musical Visionary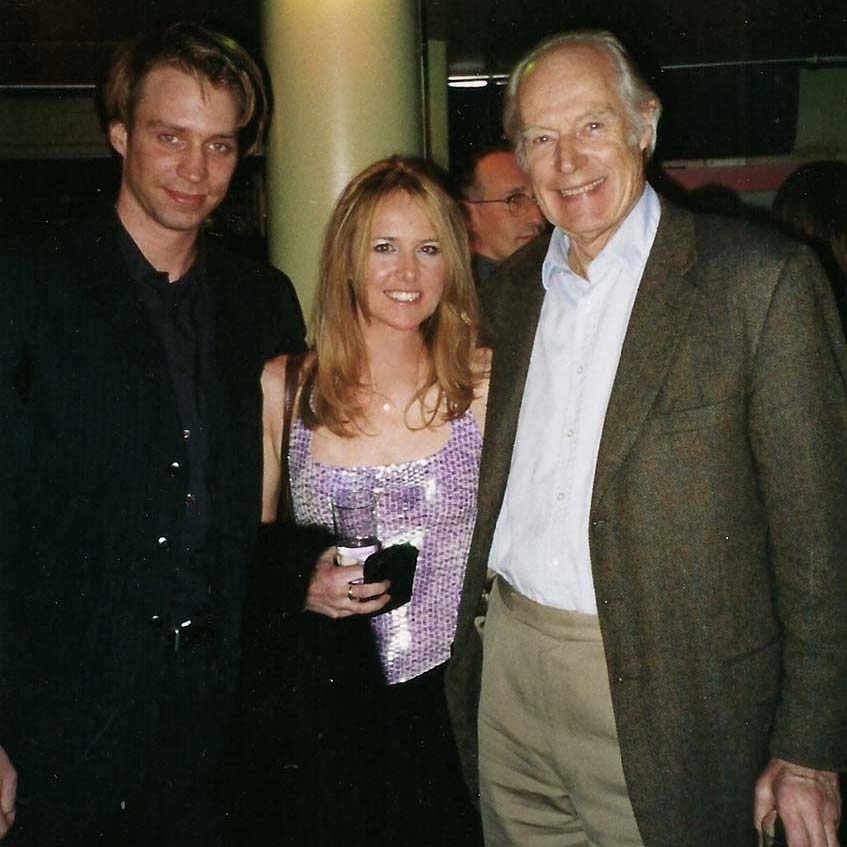 9th March 2016
I was fortunate enough to meet and work with Sir George Martin. In fact I would say without any drama, he changed my life.
When Adam Sharp George's Manager introduced me to George it really was a dream come true. Strangely a few months earlier I had made a wish that I would love to work with George but could never conceive that it would happen. I met George with Giles and Adam for tea and cake (will never forget the cake!) and it really struck me how fun George was. He asked me about my music, who I loved to listen to and laughed at all my jokes. I was taken under the wing of George Martin Music. I was so very happy.
I have lovely memories of moments in the studio at Air Lyndhurst. I spent a lot of time there in the early days of George Martin Music, recording my first big album for Warner Classics – Cantamus~Aurora with Adam and George's backing and guidance. The album went on to be in the top 5 of the Classical charts for 3 months. I then arranged many of the tracks from Hayley Westenra's debut album, Pure. I worked with Giles and George on this and also produced a couple of songs with Giles including my own song Across the Universe of Time. George with Giles wrote the beautifully arranged lyrical song, Beat of My Heart. It was great working with Giles who is fun to be with and also Hayley who gave her all to the album.
Sir George Martin was a great musical visionary, an articulate, kind man with huge integrity and a wicked sense of humour. He is greatly loved and will be so very missed.
I'm so happy to have known such a wonderful man.